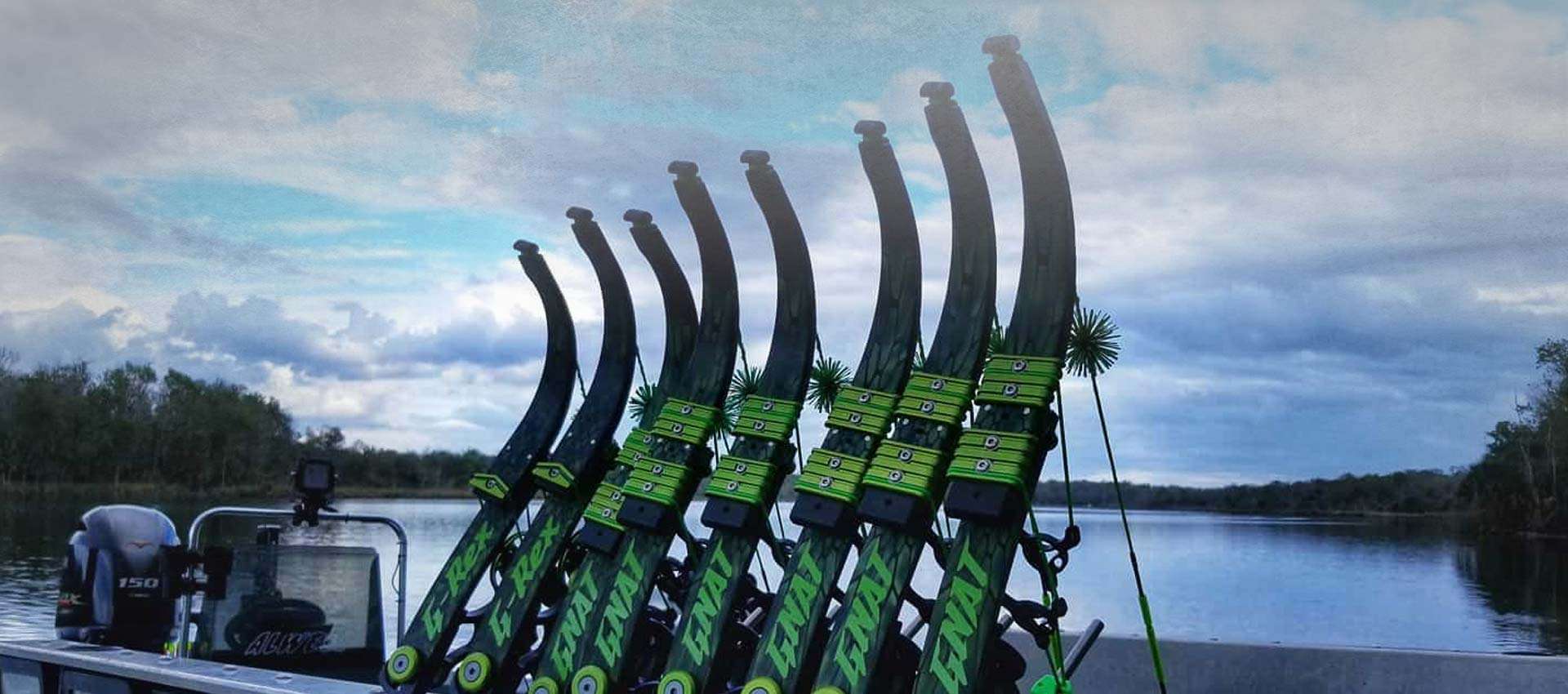 Florida Freshwater Bowfishing Charters!
Florida bowfishing charters at its finest. Black Tine Outfitters offers some of the most exciting and exhilarating Florida bowfishing in the state. A non-stop action packed adventure that will keep you on your toes the entire duration of your trip. We offer both feshwater and saltwater bowfishing charters. Anglers can also choose either a day time or night time trip. Each Florida bowfishing charter is based on four to five hours of actual shooting time, additional hours can be purchased at anytime. All equipment is provided including knowledgeable guide, bows, reels, arrows etc. Florida bowfishing is a sport that continues to grow year after year. With no age restrictions; this trip is perfect for the whole family. At Black Tine Outfitters we have had children as young as 6 years old participate on our trips with no issues. Each trip can accommodate up to 6 passengers. If your party is larger than 6 people; don't worry we have you covered! Black Tine Outfitters has access to multiple boats for larger parties.
All Black Tine Outfitters guides are USCG certified captains, ensuring your safety is our number 1 priority. Clients are welcome to take all the fish they harvest home or have us donate them to a family in need. Whether its filling the freezer with catfish and tilapia or chasing giant black drum and sting rays, choose an outfitter that is professional and has the experience to put you where the fish are. We welcome all walks of life from pros to first timers. Our experienced guides are here to assist you with any questions or concerns you may have.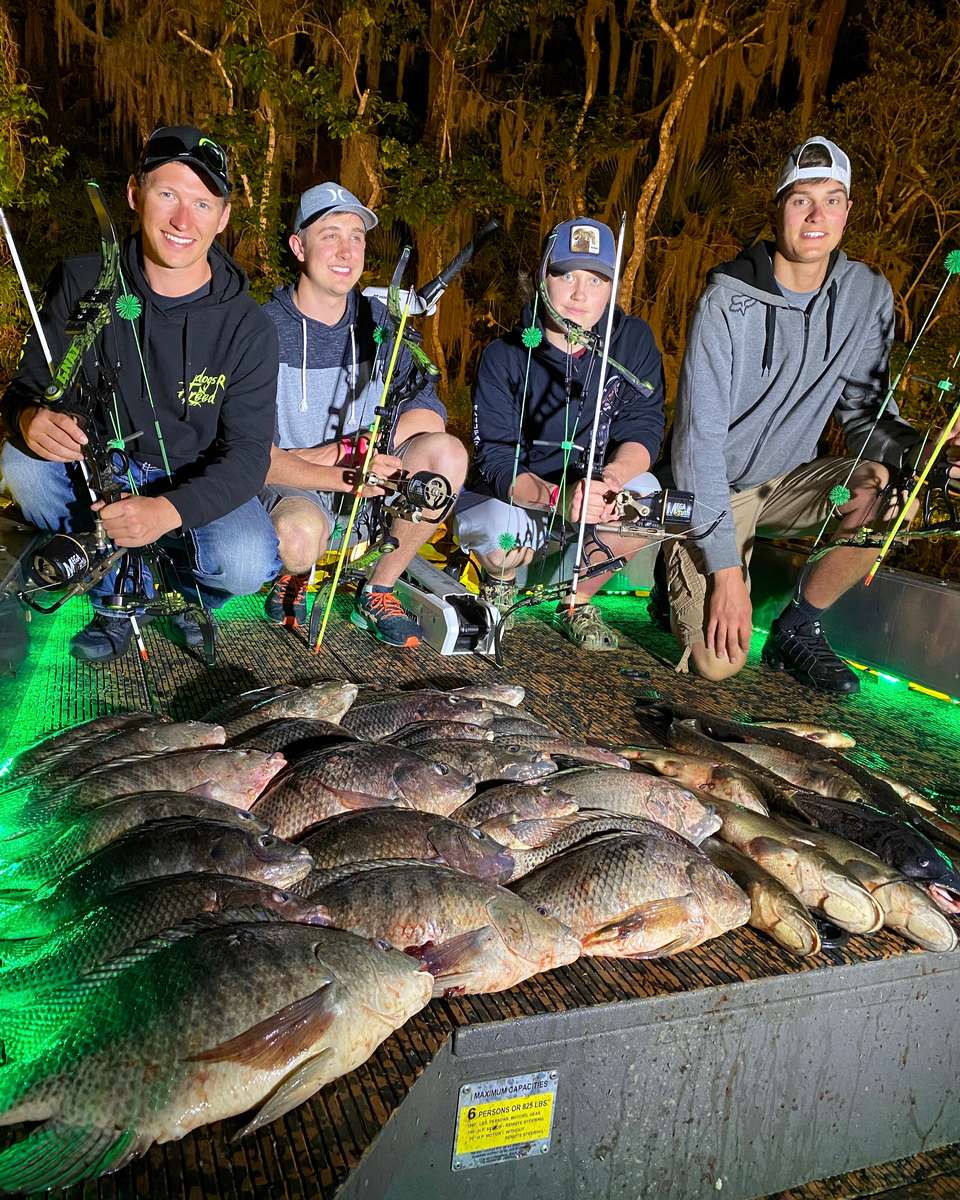 Freshwater Targeted Species:
TILAPIA
LONG NOSE GAR
FLORIDA GAR
PLECOS
CATFISH
BOWFIN
CARP
MULLET
STINGRAY
PICKERAL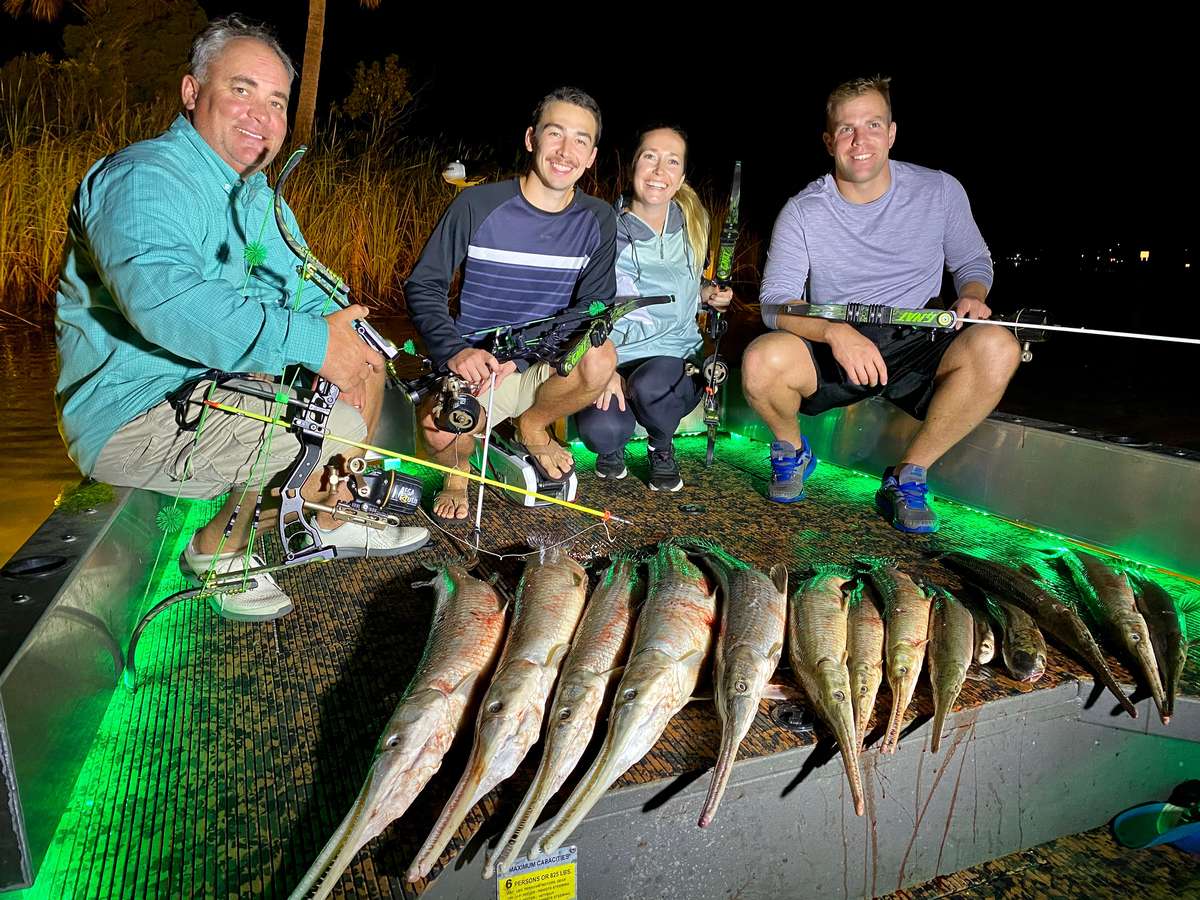 Freshwater Bowfishing Rates:
2 Passengers: $550
3 Passengers: $550
4 Passengers: $600
5 Passengers: $650
6 Passengers: $700
A $100 non refundable deposit is required to book a Florida Bowfishing Charter. Deposit will apply to balance of charter.
Don't forget to tip your guide!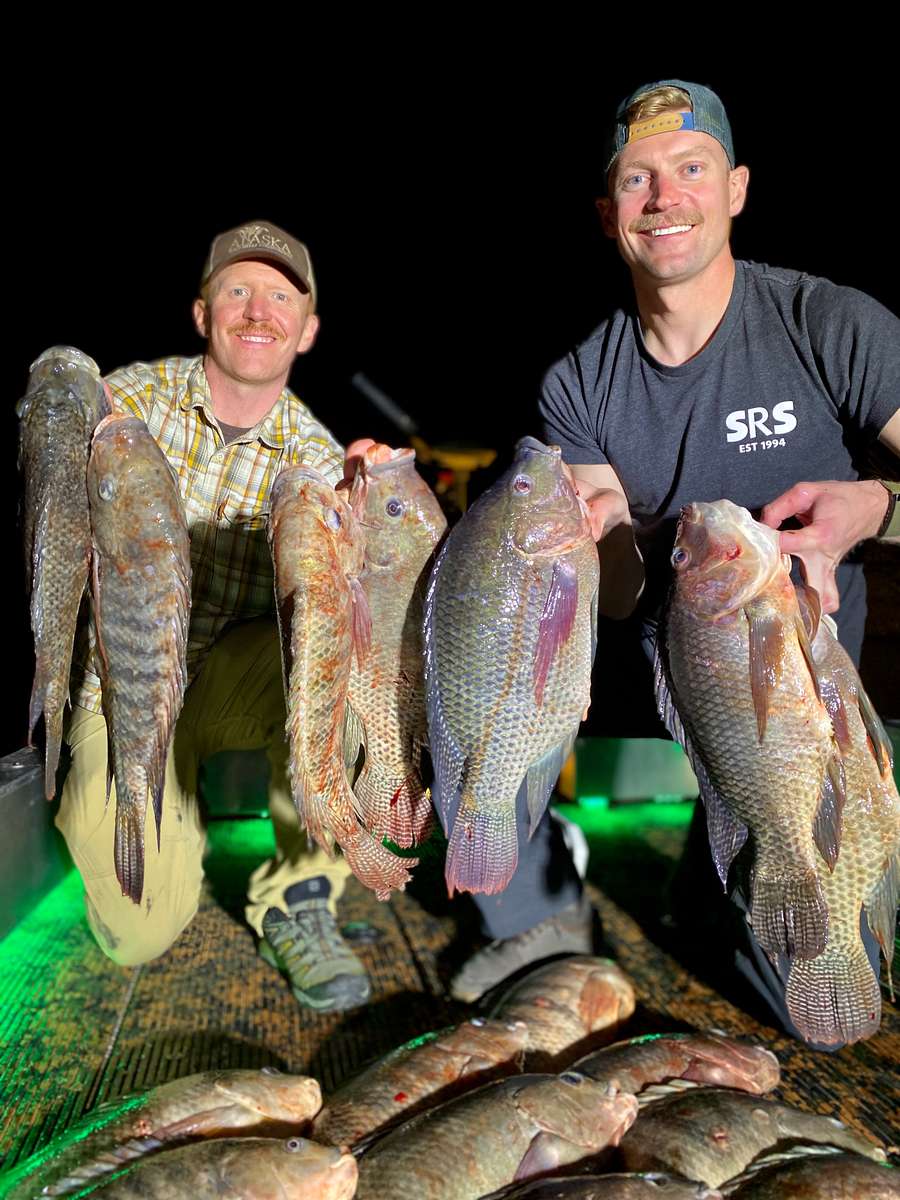 Freshwater Locations!
Ocala
Silver Springs
Astor
Ft. McCoy