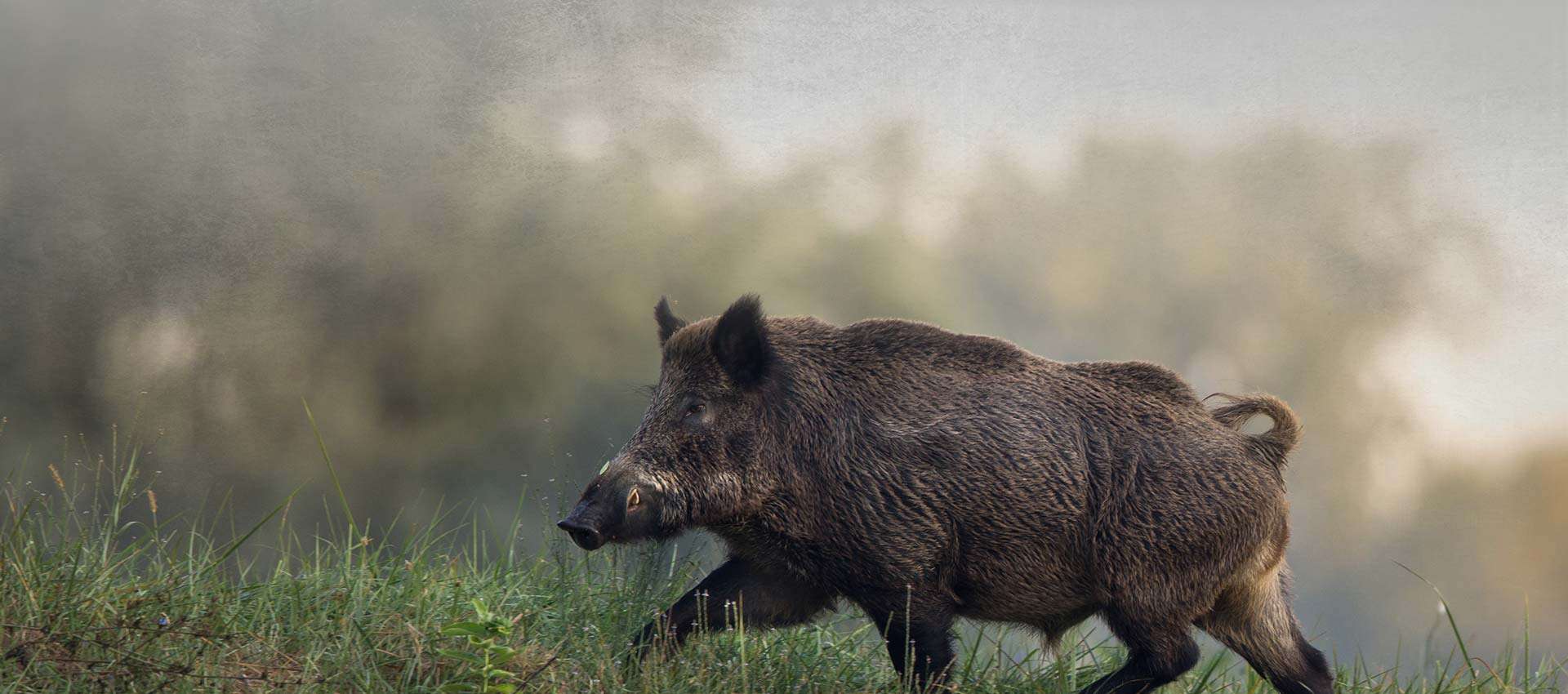 Florida Wild Hog Hunts!
Florida wild hog hunting at its finest. A time honored tradition that has been past down from generation to generation. At Black Tine Outfitters we don't wait for a specific hunting season to come back around. In the state of Florida; feral hog hunting can be conducted year round on private land. So we take full advantage of this opportunity. There is also no license or permits required. Our wild hog hunts include guide, transportation, cleaning and quartering of all harvested hogs. Processing and packaging of your wild hog can be arranged at an additional charge with one of our local processors. Clients can choose from several different options such as half day, full day, and night time hunts. You can bring your own weapon or rent one of ours, archery hunters are welcome. And don't worry about hidden fees or trophy fees because we don't have any of those. This hunt is fun for the whole family of all ages. We do not have a minimum or maximum restriction on group size. We are happy to accommodate single hunters as well large corporate retreats. We do not require any experience to participate in our wild hog hunts as our professional staff will take the time to give instructions and advice on the "do's and don'ts" of wild hog hunting. With being the most affordable big game hunting experience in North America; wild hog hunting is surely a great introduction to the outdoors for children and beginners. Feel free to give us a call with any further questions or concerns you may have. We are happy to to accommodate your next Florida wild hog hunting trip.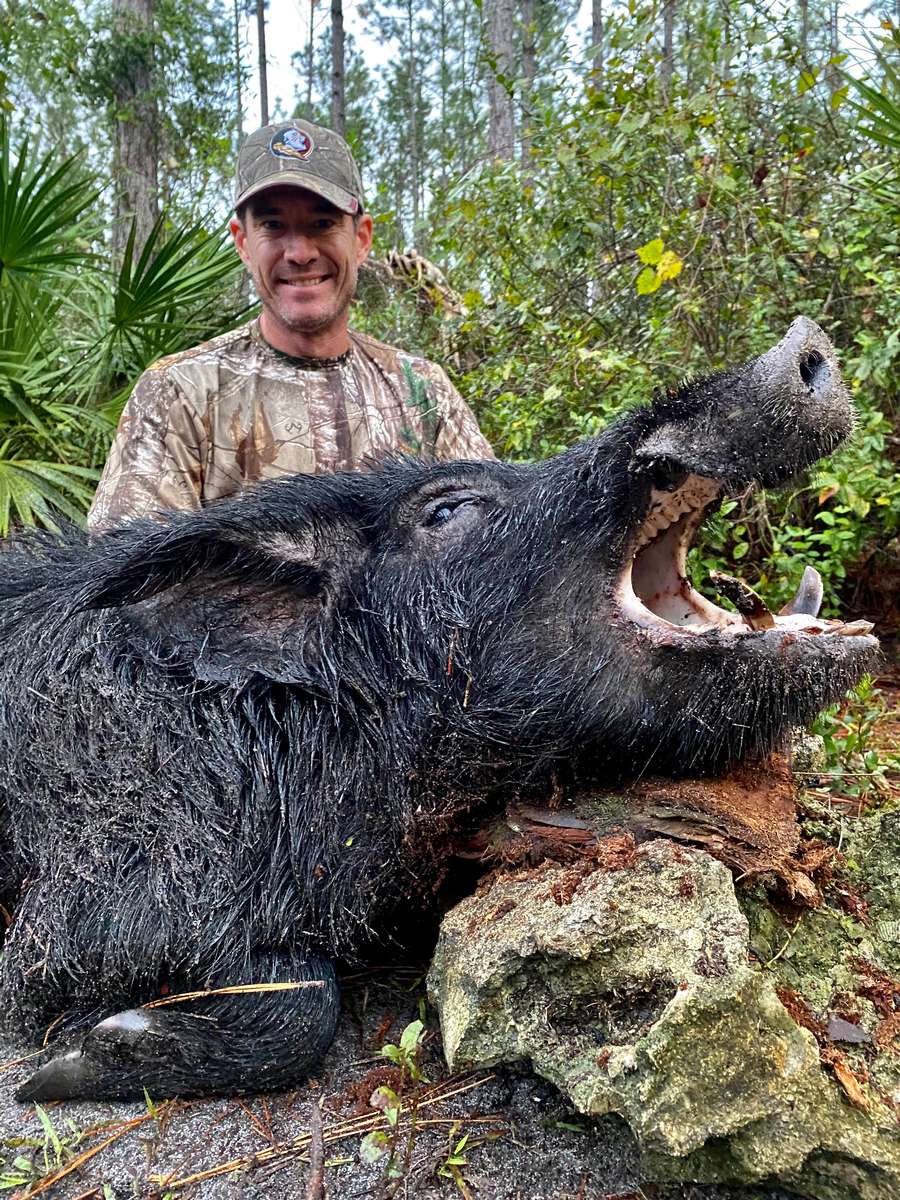 The Black Tine Difference
What separates Black Tine Outfitters from our competitors? We are family owned and operated with no leased land. All Black Tine land is family owned. What's that mean? Well, other than the fact that we're not going anywhere. We believe when your working on something that is yours; there is a whole lot more passion involved. We don't have second jobs. We maintain our land, feeders, food plots, trail cameras, tree stands etc all year long. We pride ourselves in offering not only quality, but also a true honest hunting experience. The hunting industry can be non-forgiving, long days and even longer nights. But, "This, Is What We Do!"
About The Hunt!
Our day time wild hog hunts are conducted primarily early morning or late afternoons as these time periods have proven to provide the best opportunity for success. Clients can choose a half day or a full day hog hunt with a half day hunt consisting of either morning or afternoon and a full day hunt consisting of both morning and afternoon. We operate our day time hog hunts traditionally using only the latest top of the line tree stands, box stands, and ground blinds to ensure that we can accommodate any hunters needs. Upon arrival; our professional guides will go over the rules of the ranch and have everyone in your party sign in before heading out for the hunt. All transportation is provided while on the ranch both to and from our hog hunting locations. Once you harvest a wild hog our guides will assist with blood trailing and the extraction of the wild hog and then head to the cleaning facility to perform the cleaning and quartering which is included in the hog hunt at no additional charge. Time and time again this method of hunting has provided optimal results for first time hunters all the way up to experienced archery hunters.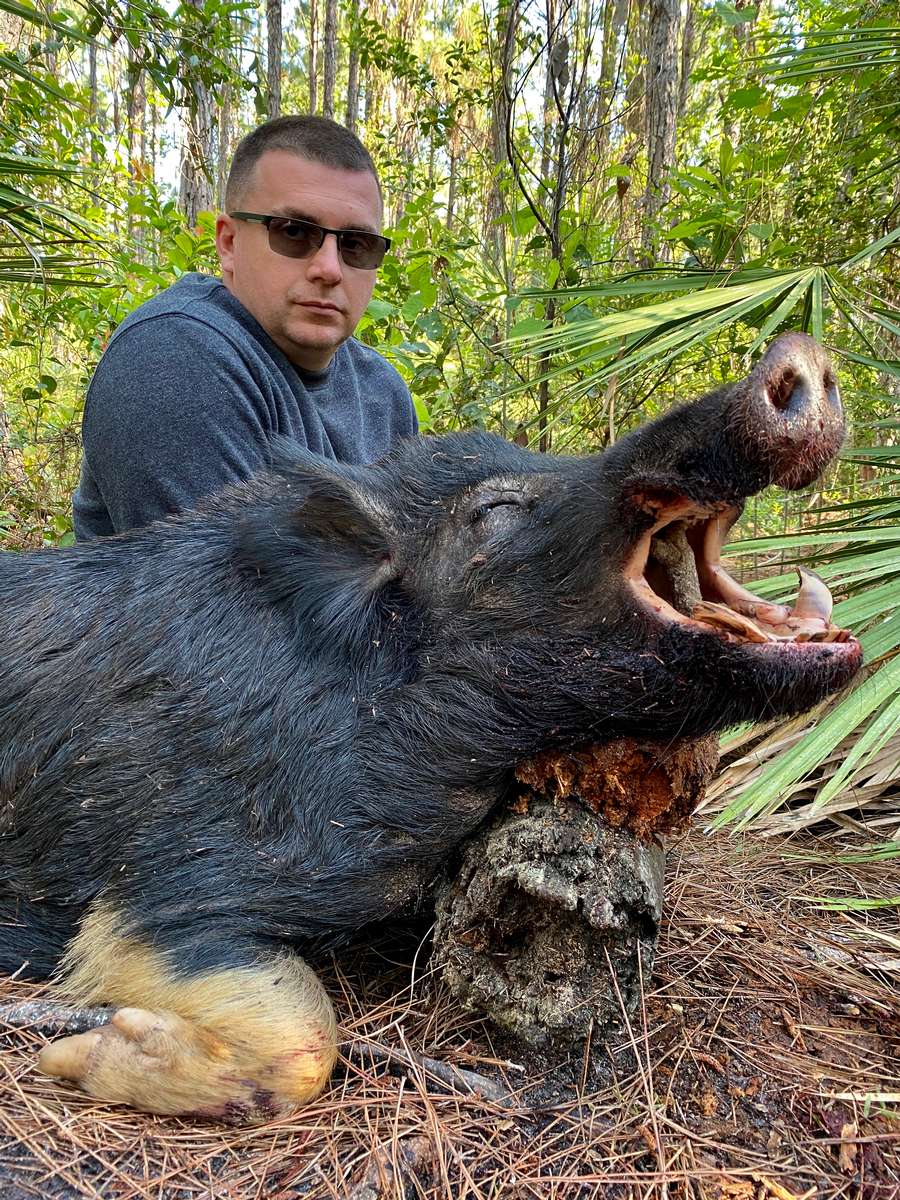 Day Time Florida Hog Hunting Rates:
Full Day: $325 Per Hunter (98% Opportunity)
$50- Per Non Hunter
Additional Hog- $180 Per Hog
Review the discounts page for current veteran, first responder, law enforcement, and group discounts!
Includes:
Guide
Transportation
1 Hog Of Any Size
Cleaning and Quartering
A $50 per hunter Non refundable deposit is required to book a hog hunt. Deposits are Non transferable. Deposits will go towards balance of hunt.
All wild hog hunts are fully guided and include cleaning and quartering your harvested game. All Florida hog hunting rates are listed as per hunter per hog.
NO CLEANING FEES
NO TROPHY FEES
NO SIZE RESTRICTIONS
Don't forget to tip your guide!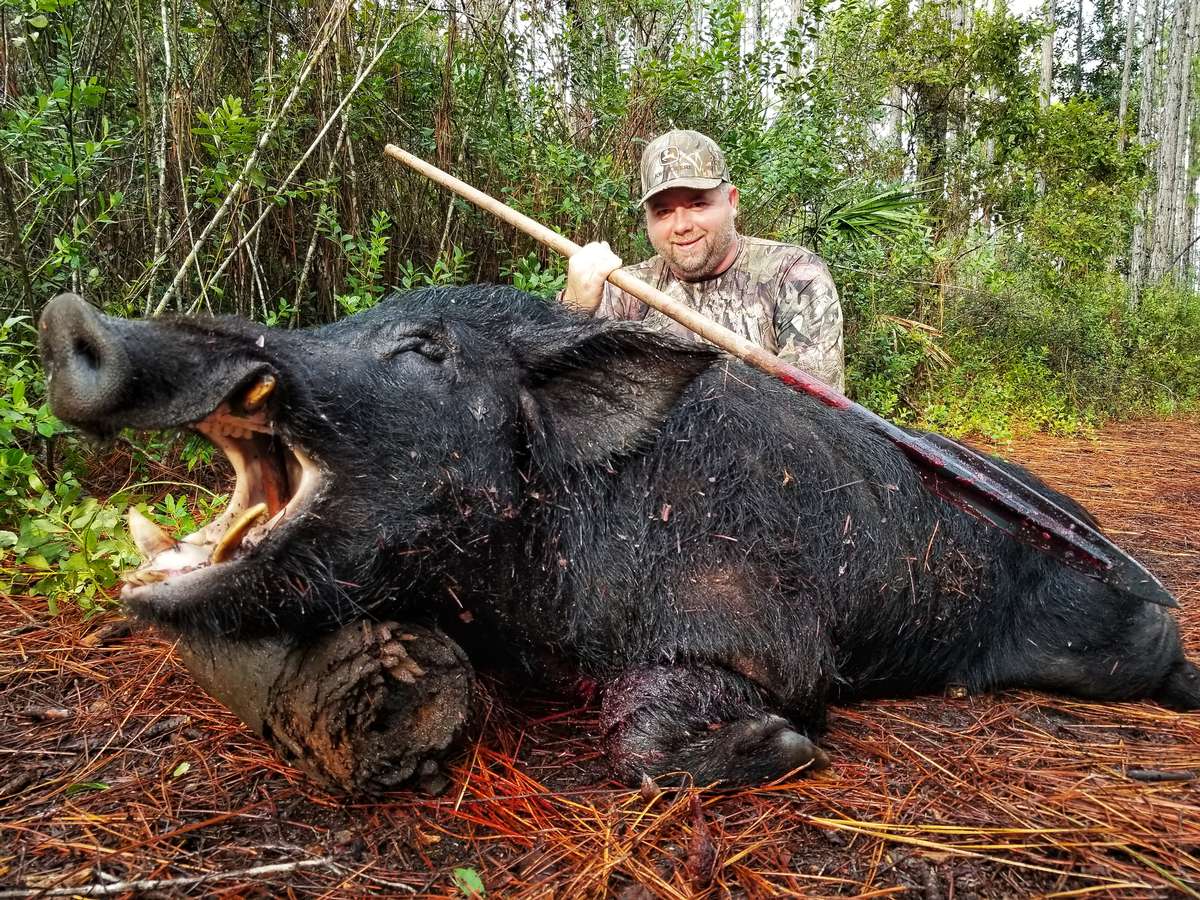 Lodging!
We do not offer lodging at Black Tine Outfitters. Clients are referred through airbnb.com for local lodging options. There is also a KOA located approximately 15 minutes from the ranch. The KOA has cabin rentals available. The closest hotel is going to be the Holiday Inn Express located in Silver Springs. The closest public campground is Gores Landing located approximately 15 minutes south of the ranch.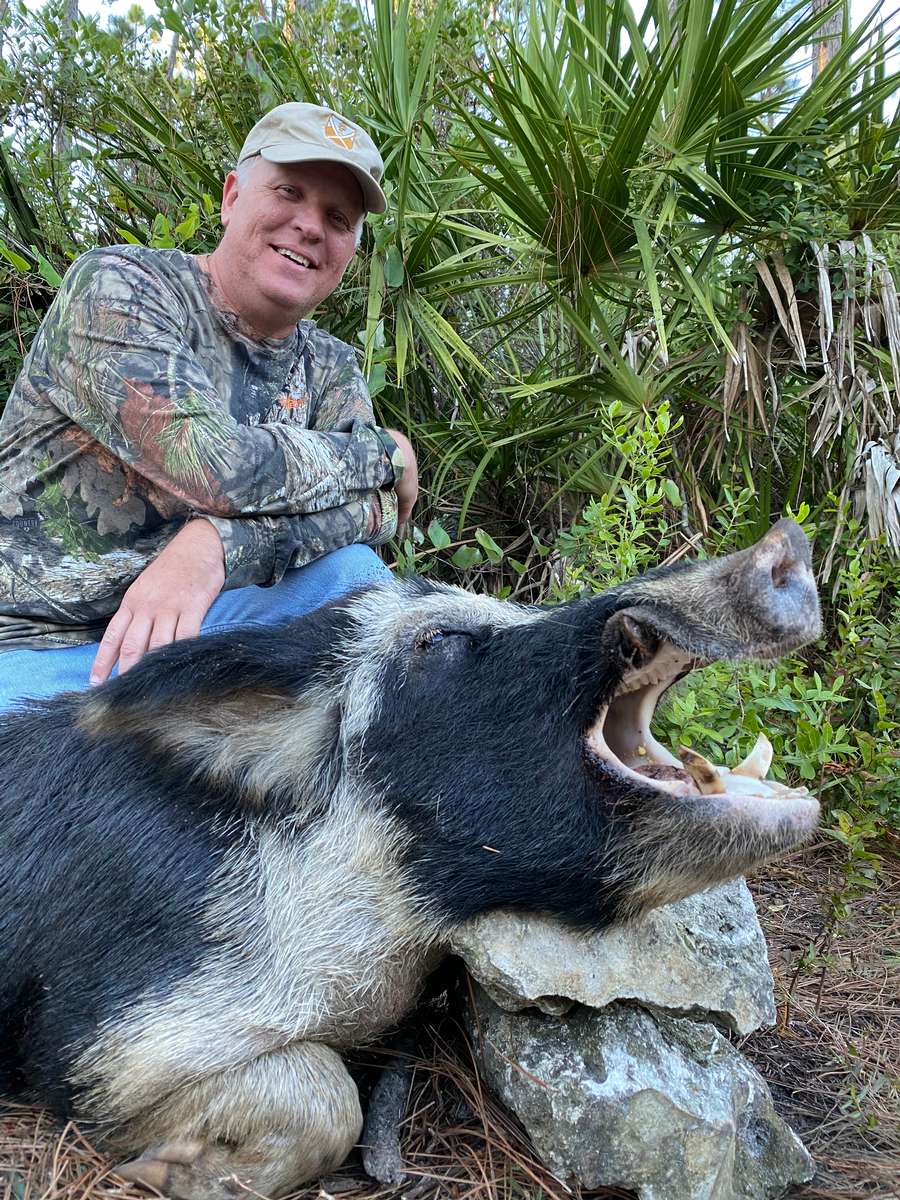 Florida Hog Hunting History!
The wild pig (sus scrofa), also called the wild hog, wild boar,or feral pig is not a Florida native. This animal may have been introduced by Spanish explorer Hernando DeSoto as early as 1539. They hold residence in all of Florida's 67 counties within a wide variety of habitats—they prefer oak-cabbage palm hammocks, freshwater marshes and sloughs, pines and flatwoods. They usually travel in small to medium size groups called a sounder. Wild Hogs are omnivorous, meaning they eat all kinds of foods, both plants and animals. They also feed by rooting with their broad snouts. Wild pigs are legally defined as wildlife and are the second most popular big game animal hunted in the state of Florida.